Unique place on Europe's map for the most complex and demanding trainings.
ESA Shooting Range
The training center of the European Security Academy covers the area of 150 hectares and is situated among the environmentally sound and clean forests and lakes, with all the necessary equipment and certifications for dynamic shooting drills.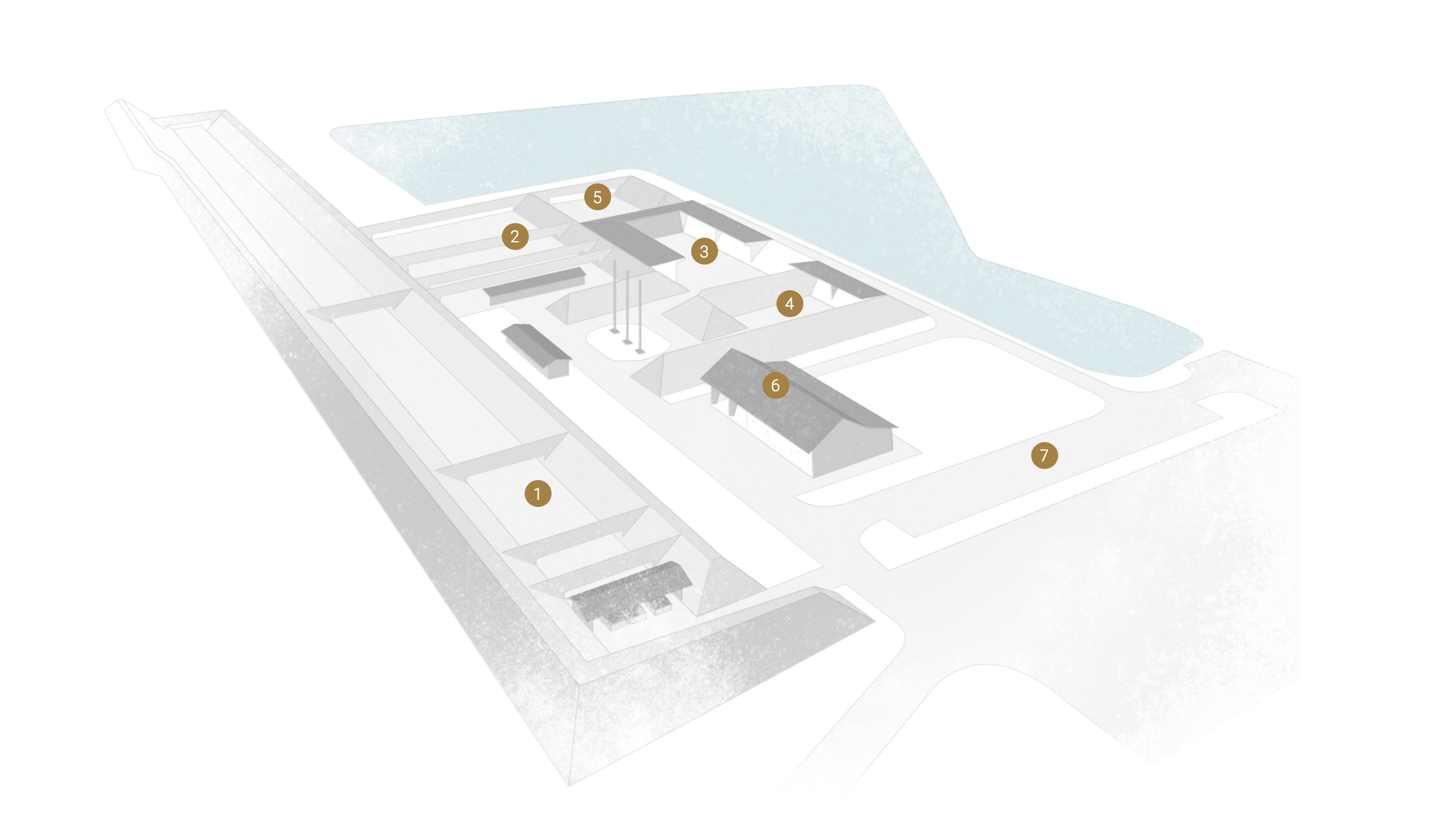 1300m Marksman Range"Ramadi" is an open, certified, multi-position training facility to conduct shooting training for snipers. The range is equipped with movable targets.
270mTactical Shooting Range "Kabul" is certified, multi-position, open tactical shooting range dedicated for advanced shooting training from the Pistol, Machine Pistol and Rifle.
340m Tactical Shooting Lane an open tactical shooting lane "Fallujah" with a track for simulation and firing from vehicles. Providing with simulation of activities through the work in field on anti-ricochet ammunition.
415m Shooting Range" Bogota is an open shooting range, multi-position training facility to conduct shooting training at the basic level from the Pistol, Machine, Pistol and Smoothbore Weapon.
525m Tactical Shooting Range"Misrata" is intended for intermediate shooting exercises. Is an open multi-position training facility. The range is equipped with movable shutters.
Lecture Halls in the ESA complex has three dedicated lecture halls equipped appropriate for learning in relaxing environment. With projectors and sound system, classes are capable of supporting our full spectrum of activities.
Security Driving Lane in ESA complex has the maneuver yard dedicated for specialized "security driving" training. The whole facility is equipped with bollards and barriers allowing for preparation of advanced security vehicles exercises
ESA Training Compound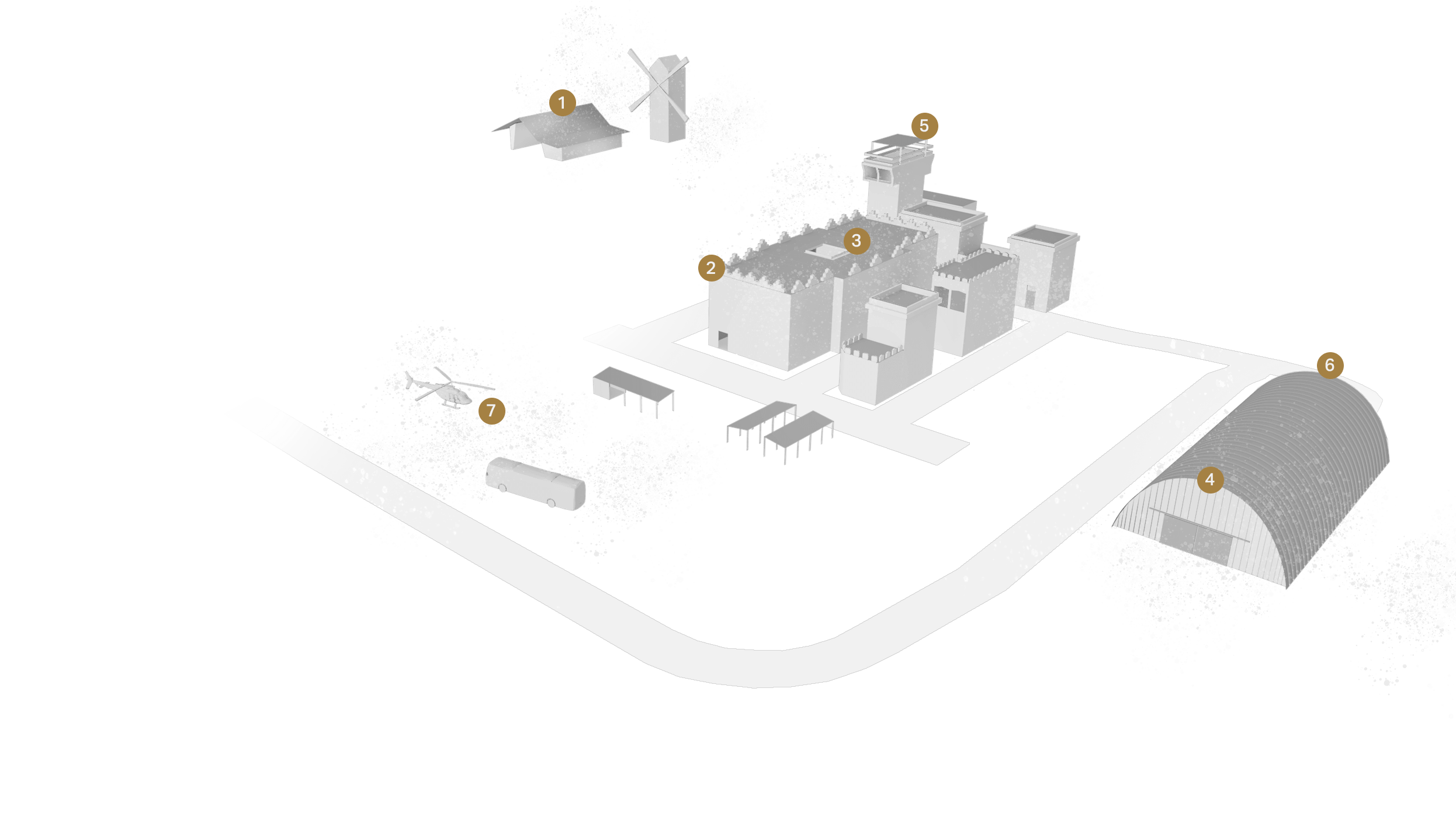 Indoor Shooting Range Closed tactical shooting range, certified, multi-position training facility to conduct advanced shooting training. It has a special system for recording and camera flipping from the shooting range, computer-controlled system of changeable, movable shooting screens, and a professional bullseye.
Urban Area area "Mogadishu" has been specially designed to recreate a realistic urban scenery, with 20 buildings and facilities simulating every possible situation of urban war or conflicts in cities or villages.
Kill House field Advanced shooting facility allowing for activities with short and long weapon, equipped with simulated ammunition Simunition FX and CQT. Room layout may be freely modified with use of special scenography.
FOB 20'Fitness Locker tactical fitness training within the locker offers the athlete another dimension of the workout and training process – with the capacity to train up to 100 athletes. Combination of breaching, shooting and fitness is the closest point to realism in the field.
Tactical Tower Multi-task platform for performance of various tactical tasks. It is composed of a climbing wall, bridge simulator, front wall and commando platform to ensure top quality.
Breaching Locker Advanced Method of EntryThe Locker considers all elements of tactical exercises and MOE: physical, mechanical, hydraulic, shotgun & explosive. The range practices ba advanced method of entry through world class training tools provided by Swedish entry tools.
Helicopter & Bus Assault Field are located on the tactical range called "Mogadishu" both are applied for basic training with regard to operations on air platforms.
The Palace
The Palace complex constructed in the first half of the 19th century. Renovated by Delta Security Group and addapted by ESA in order to provide the unique experience during the course stay. Providing great training opportunities and an accommodation for the time of courses. No extra charge!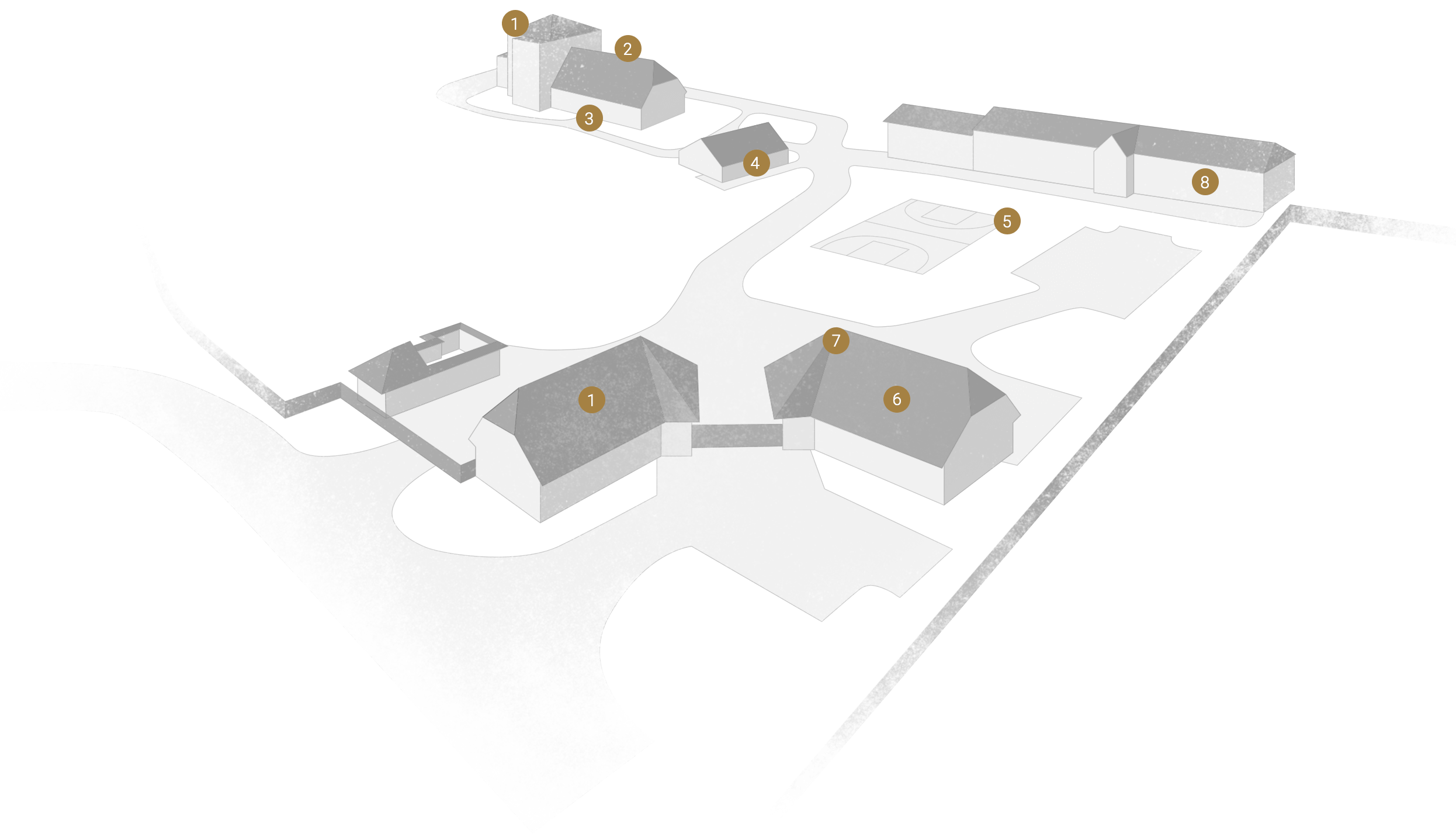 Hotel Rooms are designed in order to provide students nice resting experience after the taught course. Every room has diverse standard and bathroom access.
Lecture Halls area is composed of multimedia projectors, audio-visual systems, interactive boards to make comfortable learning experience.
Dining Hall ESA kitchen service do everything to satisfied all tastes from different parts of the world. Meals are always served fresh and hot on particular hours during each day.
VIP Lounge Elegant is a unique place dedicated for all kinds of special business meetings.
ESA Complex is fully prepared to serve up all kinds of extra places in order to make the area even more attractive during the tough course program. Everything is located among beautiful mother nature.
ESA Shop is a connecting element of the ESA campus that serves the locally made clothing with ESA logo, as well as providing our students with category killer brand that may take back home and not forget about reached experience here.
The ESA armory is the heart of the center. It includes entire ESA equipment with regard to weapon, ammunition and necessary equipment for each course
ESA Campus serving multiple functions ranging from additional accommodation, entertainment to prayers room.